STEYR TRUCKS SALES AND SERVICE INTERNATIONAL

STEYR TRUCKS SALES AND SERVICE INTERNATIONAL
VEHICLES FOR PROFESSIONALS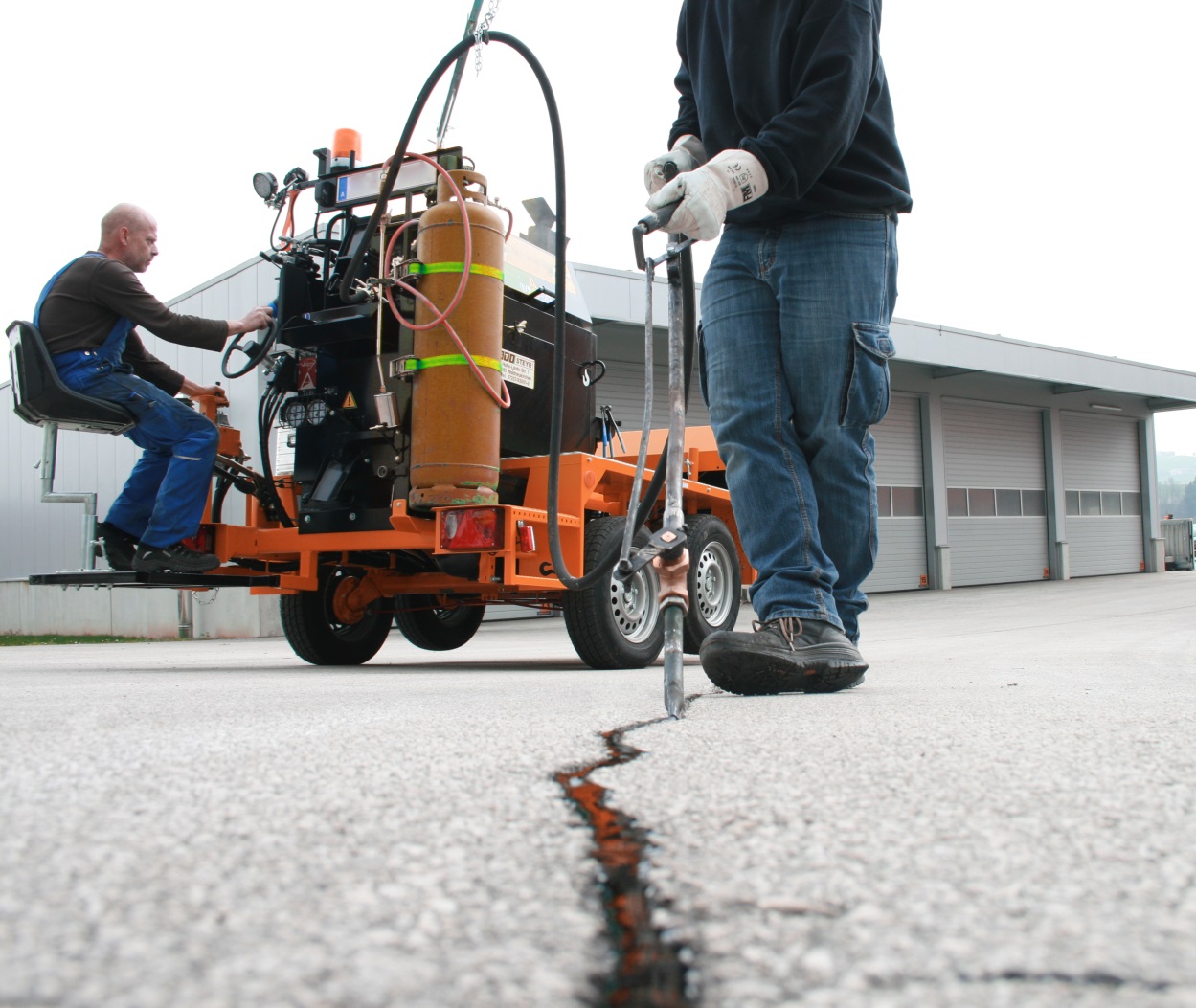 A road surface without crack formation is hardy avoidable and it arises after a certain time under influence of certain factors. Road cracks can be a result of increased use or material fatigue for example. If water gets in the cracks, material bursts and age-related damages reduce the life expectancy of the road and raise the follow-up costs if there is no maintenance.
An early treatment is necessary to avoid this cost factor. The joint sealing technology is the most efficient, time-saving and cost-effective method for prevention.
The optimal working process consists of milling – cleaning (blowing out) – pouring to ensure a sustanable and long-lasting road maintenance.
Bitumen Spraying Technology
The structure of asphalt roadways is structured in layers – a bonding emulsion (also known as bitumen emulsion) is applied between these layers. The bonding emulsion connects the asphalt layers and makes a significant contribution to the durability and resistance of the asphalt road. The correct dosage of the sprayed-on binder is essential to combine the asphalt layers permanently.
If the binder dosage is too high the top layer can get deformed – wave formation could be a result of the excessive binder amount. So the binder does no longer function as a bonding emulsion but as a sliding layer.
If the amount of the binder is too low the road will be also damaged and a long-term traffic load cannot be guaranteed. As a result of the insufficient asphalt layer bonding large area segments of the road can break out.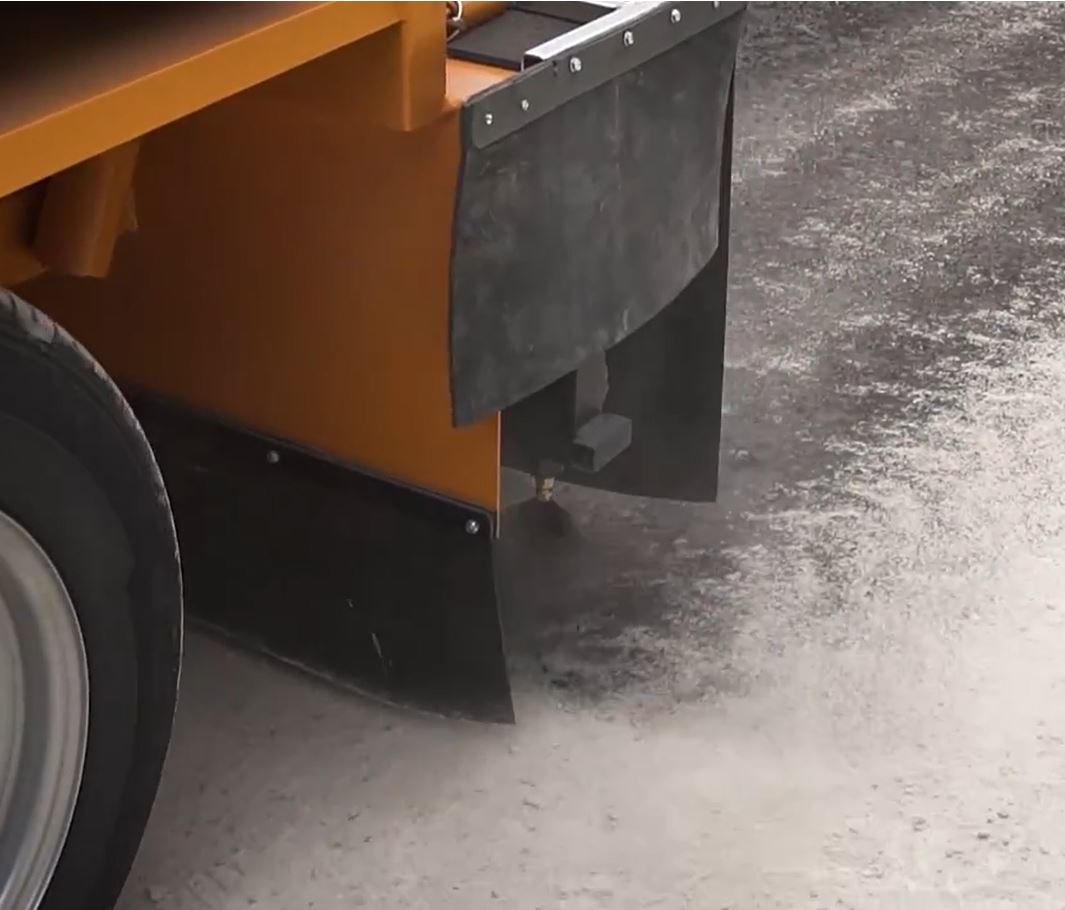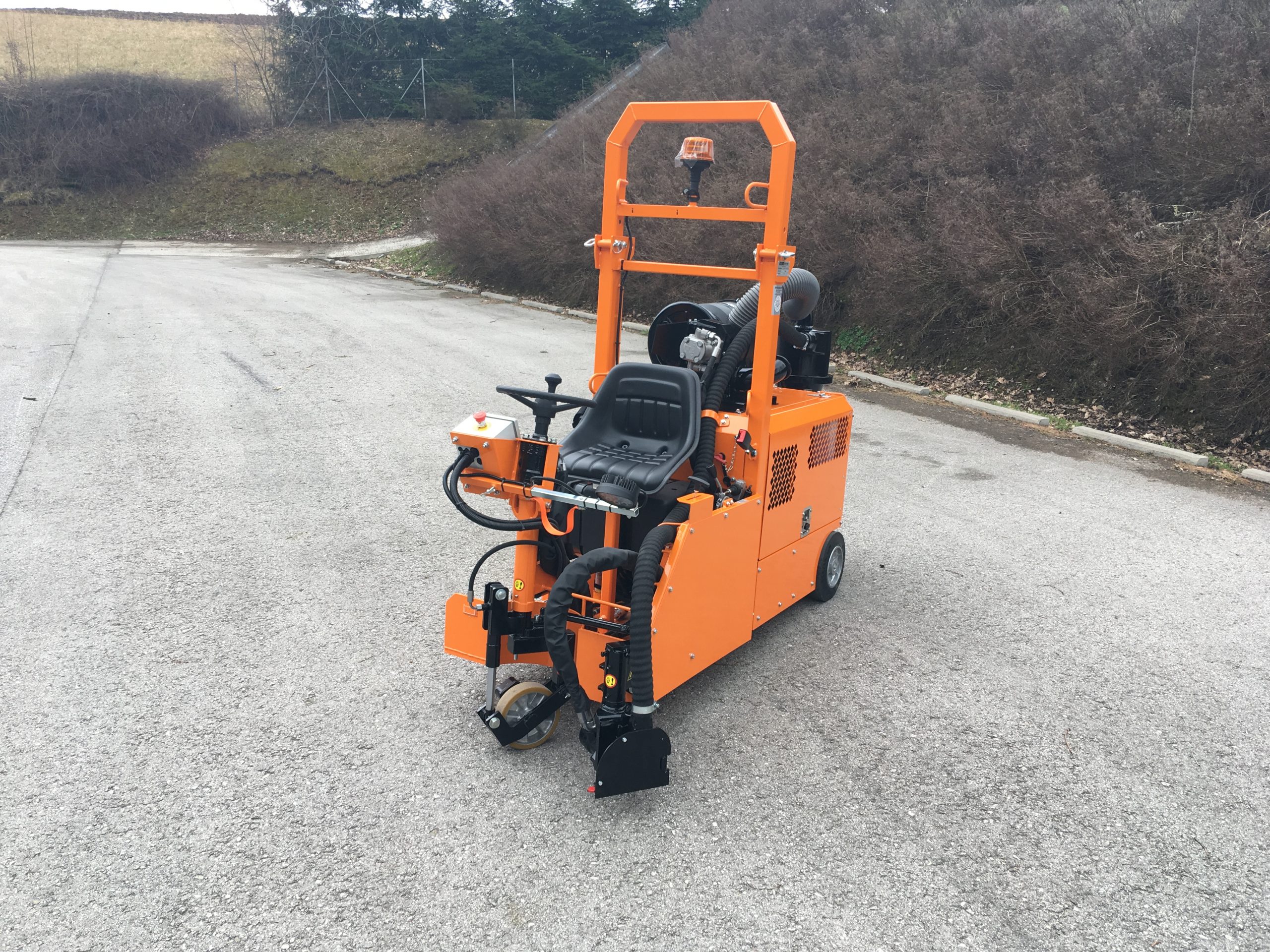 Milling Machine FFM-14
self-propelled milling machine with  external milling Disc and optional suction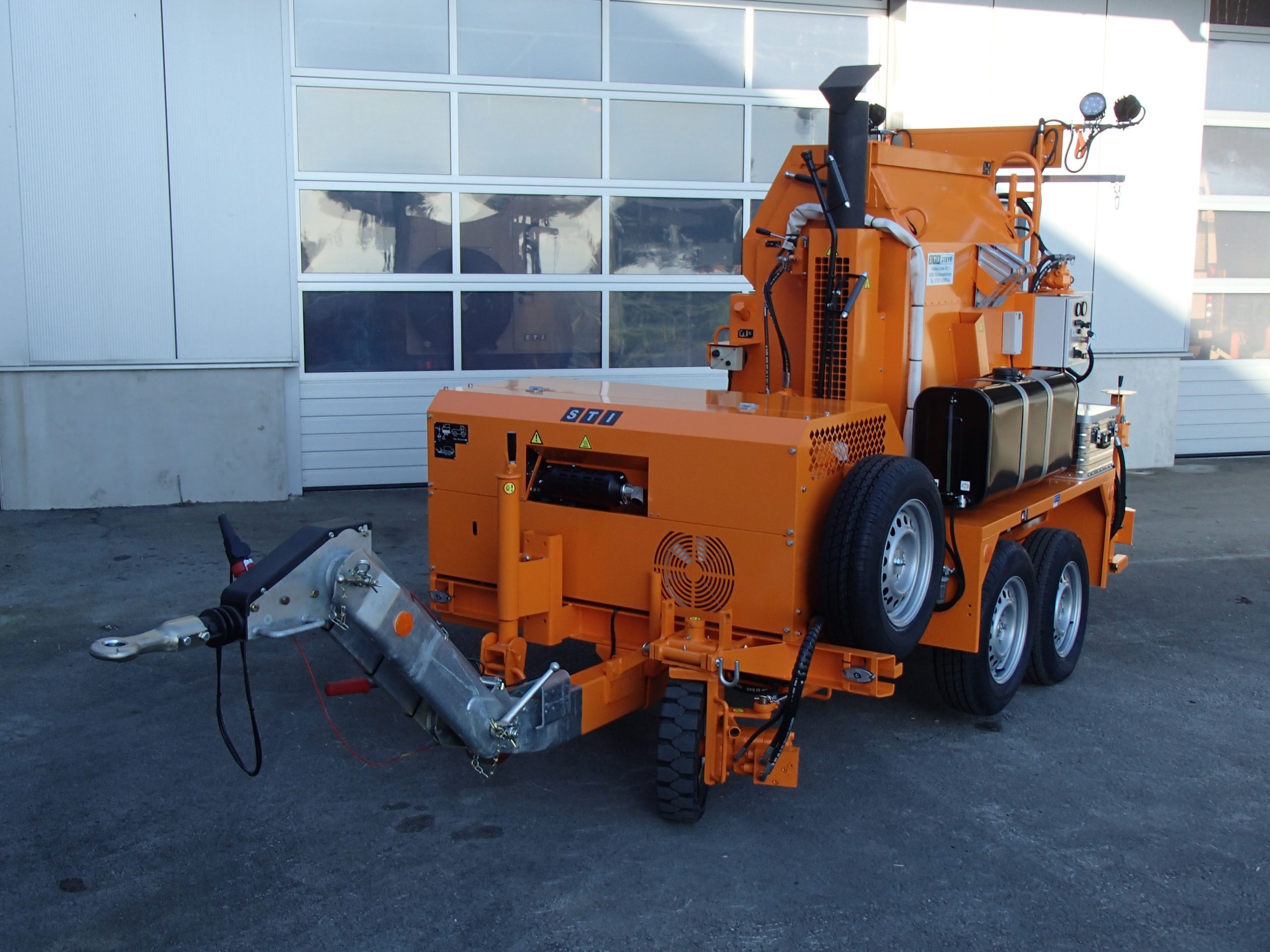 Joint Sealing Machine FVM 200
self-propelled joint sealing machine with indirect heated melting and optional hose heater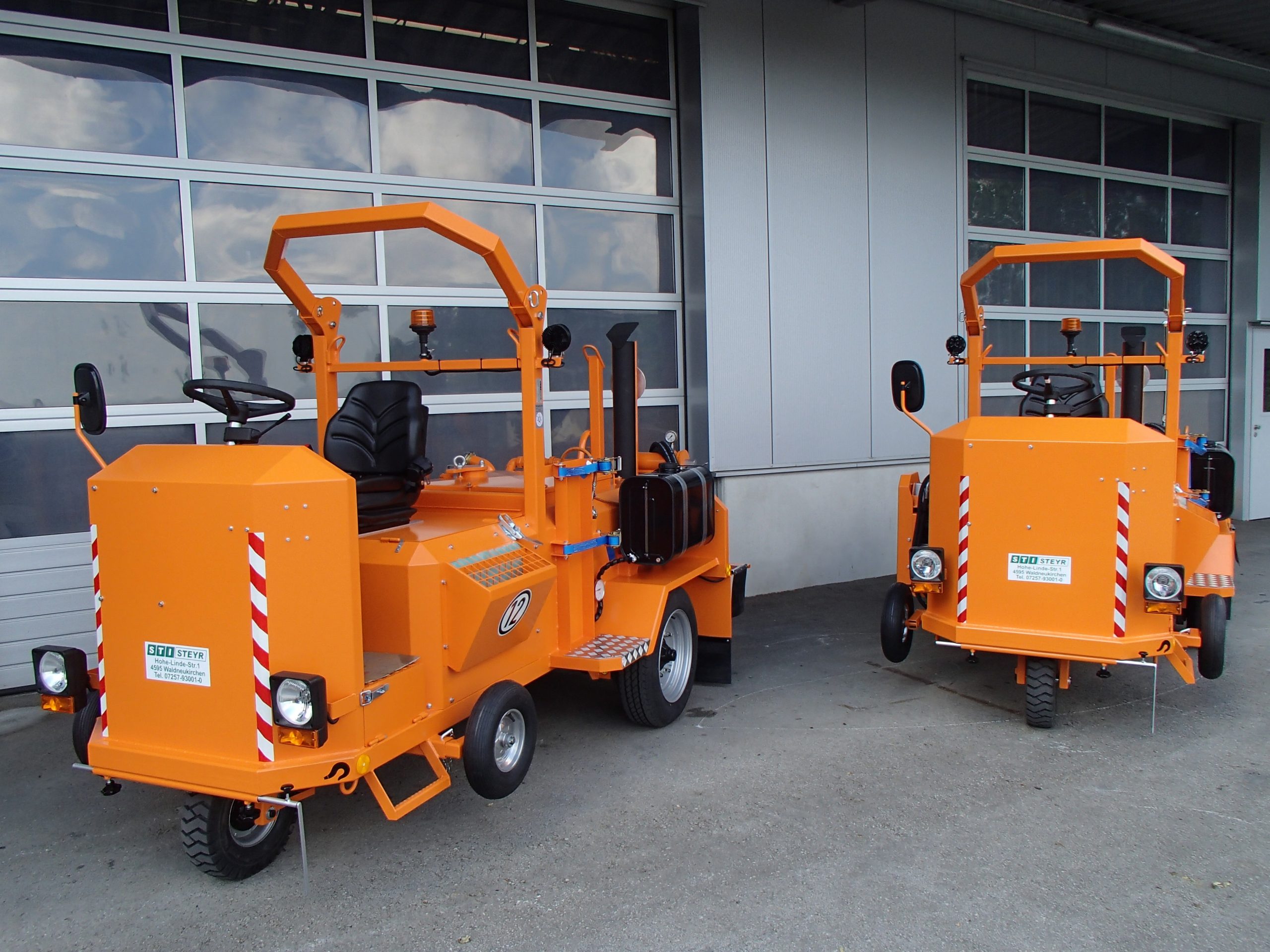 Bitumen Spraying MachineVSM-3R
self-propelled bitumen spraying machine on a three-wheel Chassis with several options
Follow STI on Youtube and find our videos: